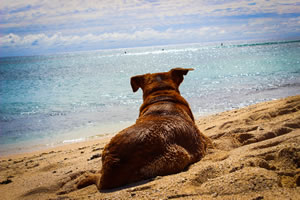 It's been a long year and at the end of the year everyone deserves a break. We've put together a few of the great places that have special offers for end of year breaks.
It's summer time so go on and treat yourself and the family with a get away or some time out. We hope these end of year break ideas will assist you to get thru the Christmas crunch.
End of Year Accommodation
Are you looking to relax away this end of year break time? Then these Accommodation businesses may be the answer. There are bed and breakfast and self catering options in some of the great places of Oz!
Woodland By The Bay

The beaches of the Mornington Peninsula are so much fun in summer time and a break at Woodland by the Bay at Mt Martha will be full of super hospitality to make sure you get the most out of your trip to the Peninsula. Whether it is visiting the beaches, wineries, golf course, restaurants or other tourist options.

Boardwalk Cottages

A summer break on the Mornington Peninsula at Mt Martha's Boardwalk Cottages just gets better and better. A luxurious Bed and Breakfast with rural views not far from the beach and overlooking a peninsula winery!

This property is not far from the Mt Martha village shopping area.

Kanturk Country Retreat

Summer time is awesome down the Mornington Peninsula. On the Westernport side is the gorgeous native bush and parkland based self contained B & B of Kanturk Country Retreat. With loving attention from the owners you will be in summer bliss.

End of Year Restaurants

The Rocks Mornington

Visit the Rocks in Mornington on your End of Year Break and experience the best local seafood available.

Be dazzled by the amazing views of the Bay from this fantastic Mornington Peninsula restaurant.